Main Page
From Open Source Storage Support WIKI
This web site provides up-to-date documentation on the product offerings by Open Source Storage Incorporated. Click the image below for the desired product.
---
Contacting Support for Wellspring, OSVault and InfiniDisc Products
For Wellspring systems, in general, you should contact BitCentral at (email) support@bitcentral.com. If your request is a work stoppage please call 800-272-4004 for fastest resolution.
For the OSVault and InfiniDisc products, please contact Open Source Storage Support at:

EMAIL : support@osstorage.com
PHONE : 1-720-826-4998

Operating System Information
The Wellspring/OSVault/InfiniDisc Appliance runs on top of the CentOS distribution of the LINUX Operating System. Detailed information can be found at the CentOS Wiki Site. CentOS Wiki Page
Wellspring/OSVault/InfiniDisc Installations
Wellspring/OSVault/InfiniDisc is installed and active at over 120 locations in the United States. If technically possible, Open Source Storage actively monitors every location for support issues, ranging from lack of free disk or tape storage to RAID hardware issues. The map below shows the geographic monitor that we use to identify problems. The red icons indicate issues such as excessive backlog to write to secondary storage. Yellow icons might indicate exceptionally heavy loads on installed systems.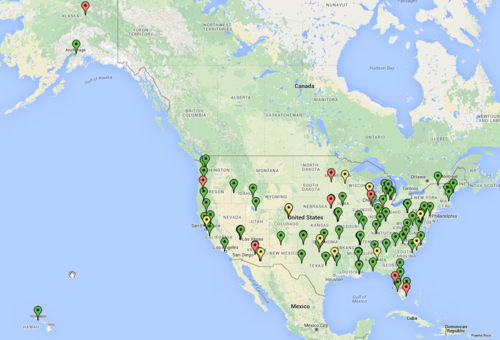 Related pages

Wiki Documentation